We found

3

resources with the keyterm

estivation
Videos (Over 2 Million Educational Videos Available)
The Secret World of Animal Sleep 101...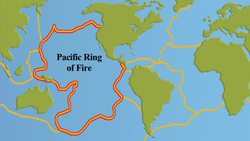 Other Resource Types ( 3 )
Students explore the process of estivation, hibernation and torpor and the ways that frogs adapt to seasonal weather changes.
For this climate worksheet, high schoolers review how animals deal with different climate types and list the six climate groups in the Köppen Climate Classification System. This worksheet has 11 fill-in-the-blank questions.
For this hibernation worksheet, students first read the passage below about animals who hibernate to adapt to the cold weather. They then answer the 10 questions at the bottom of the page.