We found

2

resources with the keyterm

situationist international
Videos (Over 2 Million Educational Videos Available)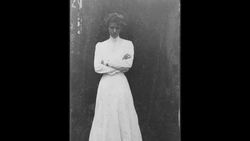 Women's History Activator: Eleanor Roosevelt
The Secret World of Animal Sleep 101...
Other Resource Types ( 2 )
The avant-garde movement is explored through a sociopolitical lens. Learners analyze the work of Jan Rothuizen by considering several critical-thinking questions and the cultural context of each piece. They then create a drawing based on...
Examine the avant-garde movement and artists who explore the ideas of the Situationist. The class view imaged of Ayman Ramadan's installation pieces, learn about modern-day Egypt, and research other artist who use art to express social...