We found

3

resources with the keyterm

algebra and patters/math literature
Videos (Over 2 Million Educational Videos Available)
The Secret World of Animal Sleep 101...
Prepositional Phrases for Kids | English...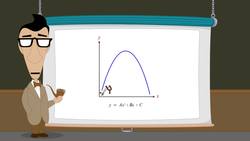 Algebra 50 - Three Variable Systems in the...
Other Resource Types ( 3 )
In this math worksheet, students simplify the expressions. They create new expressions converting words into variables. They also practice using the order of operations.
Students determine how a counting pattern is created is the story. They estimate how much rice is given to the wise man.
Middle schoolers correctly express and interpret mathematical facts, concepts, and procedures in symbolic, verbal and graphical form. They use a table to organize information.