We found

3

reviewed resources for

Capitalist Fundamentals
Videos (Over 2 Million Educational Videos Available)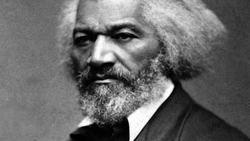 Who was Frederick Douglass?
The Secret World of Animal Sleep 101...
Other Resource Types ( 3 )
Students, in groups, discuss, define and write about several basic economic terms. They create a PiCoMap that reflects the concepts they have discussed and explain the risks and benefits of owning stock.
In this online interactive philosophy worksheet, high schoolers respond to 10 short answer and essay questions about The Communist Manifesto by Karl Marx and Friedrich Engels. 
In this The Jungle worksheet, students discuss the theme, symbolism, and political views presented in The Jungle by Upton Sinclair.  Students construct essays related to the Sinclair's depiction of capitalism and socialism.