We found

3

reviewed resources for

How Rosa Parks Sparked Change
Videos (Over 2 Million Educational Videos Available)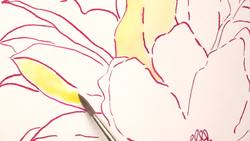 How to paint a watercolor and ink flower...
Biography of Mary Cassatt for Kids: Famous...
Phonics Song 2 (new version)
Other Resource Types ( 3 )
Rosa Parks proves that one person, no matter their race, can make a difference.
Discover the fascinating story of Rosa Parks, including the realities of segregation she was forced to face throughout her life, her monumental role in sparking the Montgomery Bus Boycott, and her continued fight for social justice in...
Students compare and contrast the lives of African-Americans and Caucasians during segregation. In this African-American history lesson, students read the article Separate but Never Equal and create a Venn diagram. Students complete the...