We found

3

reviewed resources for

neil armstrong age 5
Videos (Over 2 Million Educational Videos Available)
Ancient Egypt | What Everyday Life Was...
Prepositional Phrases for Kids | English...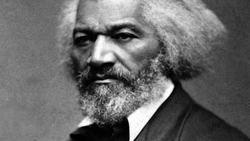 Who was Frederick Douglass?
Other Resource Types ( 3 )
In this adjectives instructional activity, students categorize adjectives given into 3 categories and read passages that include adjectives. Students complete 5 activities.
Learners explore space science by researching the people involved with it. In this famous explorers lesson, students identify the first people to reach space such as John Glen, Buzz Aldrin and Alan Shephard. Learners complete a space...
In this gerunds and infinitives instructional activity, students fill in the blanks to sentences with the correct gerund or infinitive. Students complete 10 sentences.