We found

3

reviewed resources for

neil armstrong time line
Videos (Over 2 Million Educational Videos Available)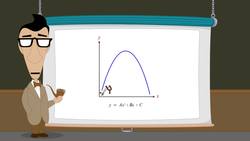 Algebra 50 - Three Variable Systems in the...
How Computers Work: What Makes a Computer,...
Other Resource Types ( 3 )
From the USSR's launch of Sputnik in 1957 to Neil Armstrong's mission to the moon in 1969, review major events in the timeline of the space race during the mid-twentieth century. 
Railways are an integral part of the history of California. Using a timeline format, class members connect major historical events to the rise of the railroads and their impact on the state. Activities include a mix of independent and...
Railways not only cross the US, but they are also intertwined with the history of America. Using a timeline format, individuals explore the connections between major events in American history—such as the Civil War—and the rise of the...